JUDICIAL INTERVENTION IN COMMERCIAL ARBITRATION IN ETHIOPIA: A COMPARATIVE ANALYSIS
Keywords:
National Court, Arbitration, Model Law, Judicial Role, Ethiopia
Abstract
Domestic courts play an essential role in modern international commercial arbitration by ensuring the smooth process and supplementing the parties' failures to agree on various procedural points. Although the involvement of the courts in commercial arbitration is agreed in all jurisdictions, the extent of such involvement is still debatable. The proposition that the judicial role should be supportive of the arbitration rather than drifting the jurisdictions of arbitration tribunals is now accepted. Like the international experience, domestic courts of Ethiopia play a significant role in both domestic and international commercial arbitrations. This article discussed the judicial intervention in Ethiopia and the global trend on a comparative basis, the article found the judicial role in Ethiopia is more interventionist. Therefore, to create a more favorable environment for arbitration, the article argues for the revision of arbitration related laws.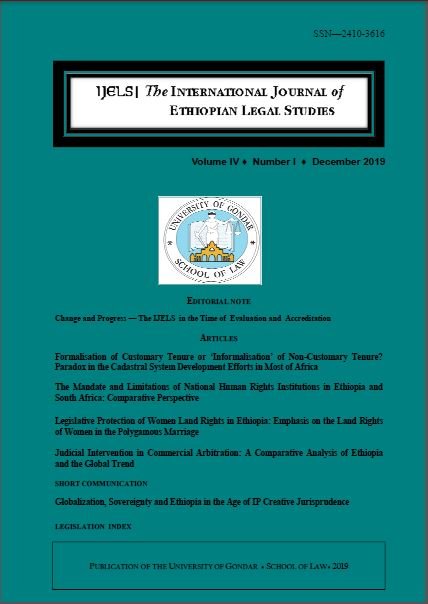 Downloads